♛

The original Sherlock Holmes stories consist of fifty-six short stories and four novels written by Sir Arthur Conan Doyle.

(Sir) Arthur Conan-Doyle wrote his first Holmes story, "A Study In Scarlet", in 1886. Sherlock Holmes a work of fiction was based on a real man, Dr. Joseph Bell (Joseph Bell, JP, DL, FRCS [2 December 1837 – 4 October 1911] was a famous Scottish lecturer at the medical school of the University of Edinburgh in the 19th century. He is perhaps best known as an inspiration for the literary character Sherlock Holmes. He was a great-grandson of Benjamin Bell, a forensic surgeon. Arthur Conan Doyle met Bell in 1877, and served as his clerk at the Edinburgh Royal Infirmary. Doyle later went on to write a series stated was loosely based on Bell and his observant ways. Bell was aware of this inspiration and took some pride in it.) Conan-Doyle wrote 56 self contained short stories & 4 novels (60 adventures in total)

The collection is known as The Cannon. Like Sherlock Holmes, Bell was noted for drawing large conclusions from the smallest observations. Michael Harrison has argued in a 1971 article in Ellery Queen's Mystery Magazine that the character was inspired by Wendell Scherer a "consulting detective" in a murder case that allegedly received a great deal of newspaper attention in England in 1882. A London-based "consulting detective" whose abilities border on the fantastic, Holmes is famous for his astute logical reasoning, his ability to adopt almost any disguise, and his use of forensic science skills to solve difficult cases. The first novel, A Study in Scarlet, appeared in Beeton's Christmas Annual in 1887 and the second, The Sign of the Four, in Lippincott's Monthly Magazine in 1890.

He was also influenced by Edgar Allan Poe's C. Auguste Dupin (Le Chevalier C. Auguste Dupin is a fictional detective created by Edgar Allan Poe [1841]. Widely considered the first detective. Poe created the Dupin character before the word detective had been coined. The character laid the groundwork for fictitious detectives to come, including Sherlock Holmes, and established most of the common elements of the detective fiction genre).

And Émile Gaboriau's Monsieur Lecoq (Monsieur Lecoq is the creation of Émile Gaboriaut. Monsieur Lecoq is a fictional detective employed by the French Sûreté [Sûreté is a term used in French speaking countries or regions in the organizational title of a civil police force, especially the detective branch thereof.] The character is one of the pioneers of the genre and a major influence on Sherlock Holmes laying the groundwork for the methodical, scientifically minded detective. the person of armchair detective Tabaret, nicknamed Père Tireauclair, a title Lecoq himself will eventually inherit, Gaboriau also created an older mentor for Lecoq who, like Mycroft Holmes and Nero Wolfe, helps the hero solve particularly challenging puzzles while remaining largely inactive physically), for both of whom the character openly expressed disdain or contempt.

To Sherlock Holmes she is always the woman. I have seldom heard him mention her under any other name. In his eyes she eclipses and predominates the whole of her sex. It was not that he felt any emotion akin to love for Irene Adler...yet there was but one woman to him, and that woman was the late Irene Adler, of dubious and questionable memory. As Doyle remarked to muse Joseph Bell, "Holmes is as inhuman as a Babbage's calculating machine and just about as likely to fall in love".

"I would not tell them too much. Women are never to be entirely trusted—not the best of them."
-Sherlock


A third major reference is the oft-quoted catchphrase: "Elementary, my dear Watson", which is never actually uttered by Holmes in any of the sixty Holmes stories written by Conan Doyle.


Until the arrival of Dr. Watson, Holmes worked alone, only occasionally employing agents from the city's underclass, including a host of informants and a group of street children he calls "The Baker Street Irregulars". Holmes is a loner and does not strive to make friends, although he values those that he has, and none higher than Watson.

Watson describes Holmes as "bohemian" in habits and lifestyle. ( Bohemianism is the practice of an unconventional lifestyle, often in the company of like-minded people, with few permanent ties, involving musical, artistic, or literary pursuits. In this context, Bohemians may be wanderers, adventurers, or vagabonds [A vagrant or a vagabond is a person, often in poverty, who wanders from place to place without a home or regular employment or income. ])

The detective is often described as starving himself at times of intense intellectual activity
Holmes is portrayed as a patriot acting on behalf of the government in matters of national security in a number of stories.

Holmes has an ego that at times borders on arrogant, justification; he draws pleasure from baffling police inspectors with his superior deductions. He does not seek fame, however, and is usually content to allow the police to take public credit for his work. Holmes's demeanor is presented as dispassionate and cold. Yet when in the midst of an adventure, Holmes can sparkle with remarkable passion. He has a flair for showmanship and will prepare elaborate traps to capture and expose a culprit, often to impress Watson or one of the Scotland Yard inspectors. According to Watson, Holmes is an eccentric, with no regard for contemporary standards of tidiness or good order.

Holmes is described in The Hound of the Baskervilles as having a "cat-like" love of personal cleanliness. This in no way appears to hinder his intensely practical pursuit of his profession. Holmes occasionally uses addictive drugs, especially when lacking stimulating cases. He believes the use of cocaine stimulates his brain when it is not in use. Holmes is also an occasional user of morphine but expressed strong disapproval on visiting an opium den. Holmes is an expert at identifying tobacco-ash residues, having penned a monograph on the subject.

Holmes is also a competent cryptanalyst (Cryptanalysis is the art and science of analyzing information systems in order to study the hidden aspects of the systems). One such scheme is solved using frequency analysis. Holmes's analysis of physical evidence is both scientific and precise. It is stated that Holmes has knowledge of psychology. Regarding no sensational literature, his speech is replete with references to the Bible, Shakespeare, even Goethe. He is able to quote from a letter of Flaubert to George Sand and in the original French. Holmes is described or demonstrated as having above average physical strength and knows Latin.

In "His Last Bow", Holmes has retired to a small farm on the Sussex Downs in 1903–1904, as chronicled by Watson. It is here that he has taken up the hobby of beekeeping as his primary occupation, eventually producing a "Practical Handbook of Bee Culture, with some Observations upon the Segregation of the Queen".

Disorder(s): schizoid personality disorder, may possibly have an autism spectrum disorder (would most likely be Asperger's Syndrome [Asperger's syndrome or Asperger disorder, is an autism spectrum disorder (ASD) that is characterized by significant difficulties in social interaction, alongside restricted and repetitive patterns of behavior and interests.])

Positive traits: Extremely high intelligence, extremely observant and perceptive to details, possesses creative imagination, keen ability to focus and concentrate outside of exterior distractions, keen ability to understand and predict human behavior, extremely developed ability to make connections using seemingly unrelated data

Negative traits: Inability to empathize with others, disregard for authority, high level of stubbornness, narcissistic, inability to properly deal with emotions, inability to properly deal with boredom, ignorance of common sense and simple knowledge, tendency to over-think and/or over-analyze, inability to conform to social norms.

This man, in closing was born on 6th January 1854, and for more than a century his name has been known in every country of the world; and not only his name, but his appearance too. The hawk-like features and piercing eyes; the dressing-gown and pipe; the deerstalker cap and magnifying glass - these details are so familiar that if he were to appear amongst us today we should know him at once.

He is still however an enigmatic figure, as wrapped in mystery as the crimes he tried to solve, and as in most legends, it is often difficult to separate fact from fiction. Sherlock Holmes remains a great inspiration for forensic science ( Forensic science in laymen terms is the application of a broad spectrum of sciences and technologies to investigate and establish facts of interest in relation to criminal or civil law.) in literature, especially for the way his acute study of a crime scene yields small clues as to the precise sequence of events.

---
List of Sherlock movies:



The Adventures of Sherlock Holmes (1939)




The Adventures of Sherlock Holmes' Smarter Brother (1978)




The Crucifer of Blood (1991)




Dr. Bell and Mr. Doyle: The Dark Beginnings of Sherlock Holmes (2000)





Hands of a Murderer (1990)




The Hound of London (1993)




The Hound of the Baskervilles (1959)




The Hound of the Baskervilles (1983)




The Hound of the Baskervilles (2000)




The Hound of the Baskervilles (2002)




The Hound of the Baskervilles (1939)




The Hound of the Baskervilles (1977)






Murder at the Baskervilles (1937)





The Pearl of Death (1944)




The Private Life of Sherlock Holmes (1970)




Pursuit to Algiers (1945)





The Seven-Per-Cent Solution (1976)





Sherlock Holmes: A Game of Shadows (2011)





Sherlock Holmes and the Deadly Necklace (1962)




Sherlock Holmes and the Incident at Victoria Falls (1991)




Sherlock Holmes and the Secret Weapon (1942)




Sherlock Holmes Faces Death (1943)




Sherlock Holmes in Washington (1943)




Sherlock Holmes: The Voice of Terror (1942)




Sherlock: Case of Evil (2002)






The Silent Mr. Sherlock Holmes (1912)






The Strange Case of the End of Civilization As We Know It (1993)




A Study in Scarlet (1933)






They Might Be Giants (1971)




The Triumph of Sherlock Holmes (1935)





The Woman in Green (1949)




Young Sherlock Holmes (1985)





It has been estimated that Sherlock Holmes is the most prolific screen character in the history of cinema.



S͇̮͓̤̭̫̣̱̬̰̓̒̐͆͂͒̾̂̅̈ḧ̡̡͙̪̗̱̩̭͕̻́̒͑̿̀͊͊̒͑͝e͈͍̟͙̠̘͉̩̙͐̈́̈́̌̊͌̈́̇̀͘͜ṛ̢̖͈͓̰̺̘̝̮̋̈́͐̈́̅̉͐̀͛̄ļ̛͖̳͖͖͙̠͓̭̀̄͆͂̆͛̉́̌ͅo̡͖͕̩̜͕̣̳̤̲͑̓͗͂̄̀͌͘͝͝c̢̢͙͖͉͙͕̟͇̐͋͌́̒͑̈̍̏̑͜ķ͔̗͓̳̘̰̦̝̤̌́̑͂̽̏́̐́͌ ̙̟͚͙̠̦̣̫̞̰̈́̃̐̈́̀̊̋̅́͘Ḧ̢̭̺̖̪̬̭̙̫́̊̄̾̐́̃̈́́̕͜ȯ̡̻̰͚̗͇̮̣̻͙̈̋̉́̾̓́̑̀l̜̼̺̤̳̱͇̝͉̖̄͊͆̾̎͗͗̐͑͠m̡̡̼̯̲̠̼͉̗͉̓͌̀́͋̂̎̅̍͗ȩ̛͔̣̟̘̗̞̹̳̰̉̋̎̐̽͆̐͛͋ş̢̟͙̹̼͈̫̱̝͐̑̽͛͐͆́̾͝͠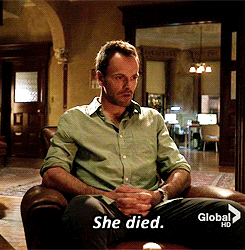 "ℐ❝♥ε ♭εḉ◎ᙢ℮ ﹩◎ ᾔʊᙢ♭ ℑ ¢αᾔ❝т ƒℯ℮ʟ ⑂◎υ ⊥♄εґℯ
ℬεḉ◎ᙢε ﹩ø ⊥ḯґ℮ⅾ ṧ◎ ᙢüḉн ᙢ◎ґℯ αẘᗩґε
ℑ❝ᙢ ßℯḉøᙢ☤ηℊ ♈ℌїṧ αłł ℑ ẘαη⊥ ♈ø ⅾ◎
ℑṧ ♭ε ᙢøяℯ ℓ☤к℮ μ℮ ᗩη∂ ßℯ ł℮ṧ﹩ ʟїḱ℮ ƴøυ
℃αη❝т ¥øυ ﹩ℯℯ ⊥ℌø♈ ƴ◎ʊ❝ґℯ ﹩ᙢø♈ℌεяїηℊ ღ℮⁈
ℋøℓ∂☤ᾔℊ т◎ø ⊥☤ℊℌ⊥ʟƴ, ᗩƒґαїḓ тø ʟø﹩℮ ¢øη♈я◎ʟ⁇
ℭᗩʊṧε ℯ√εяƴтℌїηℊ тнα♈ ¥◎ʊ тн◎υℊнт ℑ ẘøüłḓ ♭℮
Ħαṧ ḟαłʟεη αρᗩґ⊥ ґ☤ℊℌ⊥ ☤ᾔ ḟґøη♈ øḟ ¥øʊ
(☾αüℊ♄♈ ḯη ♈нε ʊη∂εя⊥◎ẘ נüṧт ḉαʊ❡н♈ ☤η тнε υᾔḓℯґ☂◎ẘϡ
ℰ√εґ¥ ṧ♈ε℘ тнα⊥ ℑ ⊥αḱℯ ї﹩ αᾔ☺♈нεґ ᙢїṧтαкε ⊥ø ¥øυ
(☾αʊℊ♄⊥ ḯᾔ ⊥♄ε üᾔ∂εґ♈øω ʝʊṧ⊥ ¢αυℊ♄т ☤η ♈♄ℯ υη∂ℯґ⊥øω)
∀ηⅾ εʌℯґƴ ṧεḉ◎η∂ Ї ẘαṧтℯ ḯṧ ᙢøґℯ ⊥нαη Ї ¢αᾔ тᗩḱℯ"